Features
What makes this single-page WordPress theme unique.
Go to Intro Templates
Intro Templates
We work on intro templates which you can use for your publicity (e.g. Youtube, Facebook etc.) or for collecting experiences. You will find free and also templates which you can purchase, in the future.
Go to Logos
Logos
We also creating logos! So if you want you can purchase them when they are avaible.
Go to Graphic Designs
Graphic Designs
Get a Banner for Youtube, Facebook etc. or a profile picture for the social networks. We are creating them for cheap prices or low conditions.
About
Here you see our self-assessments.
You always learn something about it.
OUR TEAM
Here you see our Team! Have fun with stalking them!
I'm 18 years old and do visual design since i was 14 years old. I'm the leader of this page and manage the whole thing.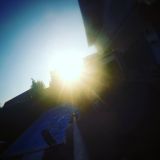 QANE
Supporter / Designer
He supports me (Adno) in my work and my projects. I often ask him for a feedback and i truely can rely on him.
You want to join our team or publish a work?
LATEST INTRO TEMPLATES
DOWNLOAD AT THE YOUTUBE VIDEO PAGE!
DOWNLOAD AT THE YOUTUBE VIDEO PAGE!
Previous
Next
Get in touch
Here you can notify us about everything you want.